Travelers' Map is loading...
If you see this after your page is loaded completely, leafletJS files are missing.
BLOXBERG INITIATORS
In 2019, eleven world's leading research institutions from ten countries founded the novel bloxberg consortium at Ringberg Castle on Tegernsee in Bavaria. The original idea came from two employees of the Max Planck Society:
FRIEDERIKE KLEINFERCHER
MAX PLANCK SOCIETY
"We were very surprised to learn that there has as yet been no global approach such as bloxberg to meet the specific needs of the scientific community in the blockchain world. This is why we decided to create our own, public, approval-based, and transparent blockchain. So whoever operates a bloxberg node is publicly known and has to fulfil the consortial criteria."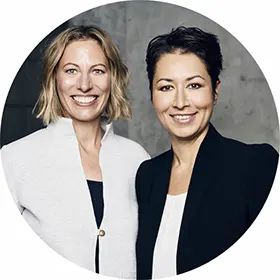 DR. SANDRA VENGADASALAM
MAX PLANCK SOCIETY
"We constantly hear from our researchers that they would like to have a 'timestamp' or a certification option for their research data, hypotheses, and methods – especially before they are published. Blockchain technology is the natural answer to solving this problem. But not just any blockchain – one made by scientists for scientists!"

Lightbox link for post with description 🚀 Big boost with @Ventures_Future We've...
🚀 Big boost with @Ventures_Future
We've received a significant boost, propelling us even further on our mission to revolutionize scientific publishing.
🌍 Events:
We actively participated in the @bloxberg_info Summit 2023, where we connected with brilliant minds.

Lightbox link for post with description On 26 October, the bloxberg Association members...
On 26 October, the bloxberg Association members met at the University of Belgrade @fon_bg, for the bloxberg Summit 2023, co-organized by the @maxplanckdigitallibrary. The participants reflected on a successful first year after transitioning from a consortium to an association in 2022🙌. During ...the summit, @maxplanckgesellschaft was appointed Chair of the Board of the Association and will be represented by the @maxplanckdigitallibrary.
For the first time the Summit was also open to the public on the second day, welcoming a variety of speakers from the desci space, including @ethernitycloudofficial, @digineb.eu and @desci.world ⛓ 🤝

For a full insight read the press release – link in bio!

___________________________
#blockchain #desci #scienceblockchain #bloxberg #bloxbergSummit23